Cov[in]gton County
Event
Title:

COVINGTON COUNTY MISS HOSPITALITY PROGRAM

When:

03.29.2013 02:00 h

Where:

City of Collins - Collins

Category:
Description
COVINGTON COUNTY MISS HOSPITALITY PROGRAM
Friday, March 29, 2013
Covington County Chamber of Commerce Building
500 Komo Street
Collins, Mississippi
Crowning and Reception at 3:00 p.m.
REQUIREMENTS FOR LOCAL PROGRAM
Be a resident of Mississippi – parent / guardian must also be a resident of Mississippi.
 
Represent her hometown and/or county, not the city where she attends college.
 
Not currently hold a title that would interfere with duties of Miss Hospitality.
 
Be a high school graduate, never married, have no children and be age 18 and not over 24 by Wednesday, July 24, 2013 of the pageant week.
 
Have a 2.5 scholastic average for the last completed semester.  A transcript is required upon registration for the state pageant.
 
Must be present at the coronation ceremony for Mississippi Miss Hospitality and participate in events scheduled for the period July 21- July 27, 2013.
 
If attending an out of state university and wins the

state pageant

, you must enroll immediately in a university in Mississippi.
 
Participate in the Okatoma Festival on Saturday, May 4, 2013.
 
ENTRY FEE:  $20.00
Local Miss Hospitality contestants will have: 7 minute personal interview with a panel of three out-of-town judges present a 90-second speech in front of the judges and guests on the topic below.
SPEECH TOPIC
"How would you promote our state to a visitor of Mississippi?"
Appropriate dress:  Sunday dress or suit
DEADLINE:  Contestant application and entry fee must be turned in to the chamber office by Friday, March 22, 2013 at 5:00 p.m. Contestants are to meet on Friday, March 22 at 5:00 p.m. at the chamber office to have a group  picture for the newspaper and draw for interview times.                           
THE STATE MISS HOSPITALITY PAGEANT WILL BE HELD July 21-27, 2013.
Applications are available at the Chamber of Commerce office located at 500 Komo Street in Collins.   For additional information call (601) 765-6012.
Venue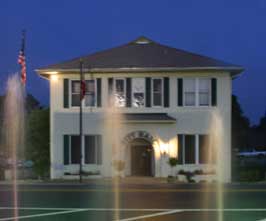 Venue:

ZIP:

39428

City:

Collins

State:

Mississippi

Country:
Description