Cov[in]gton County
Event
Title:

24th Annual Okatoma Festival

When:

05.04.2013 09:00 h - 10:00 h

Where:

City of Collins - Collins

Category:
Description
The 24th annual Okatoma Festival, set for May 4, 2013, will bring together Covington County's greatest assets – its people, its land and its water in just the right balance to make this special day in May a perfect symbol of "Southpitality", Southern hospitality at its finest.
In addition to the 5K run/walk and children's fun run, there is expected to be more that 15,000 festival goers crowding the Main Street in Collins to enjoy the celebration.
The music, food, activities and lifestyle of Covington County awaits you and your family at the Okatoma Festival on Saturday, May 4, 2013.
Special Events
Arts and Crafts, Food Booths, Parade 10:30 AM, Fair Rides, Health Fair, Antique Cars, Rubber Duck Race, 5-K Run/Walk 8:00 am, Fair Rides, Art Exhibit, Health Fair, Quilt Exhibit, Antique Cars, Canoe Race.
Street Dance featuring Cowboy Blues Band 6:00pm
Featuring:

Location: Collins, Mississippi
Time: 9am until 10:00pm


For more information contact:
Covington County Chamber of Commerce
PO Box 1595 Collins, MS 39428
Tel. 601.765.6012
Venue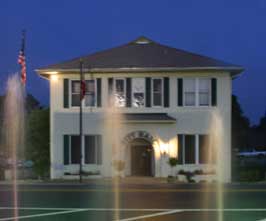 Venue:

ZIP:

39428

City:

Collins

State:

Mississippi

Country:
Description